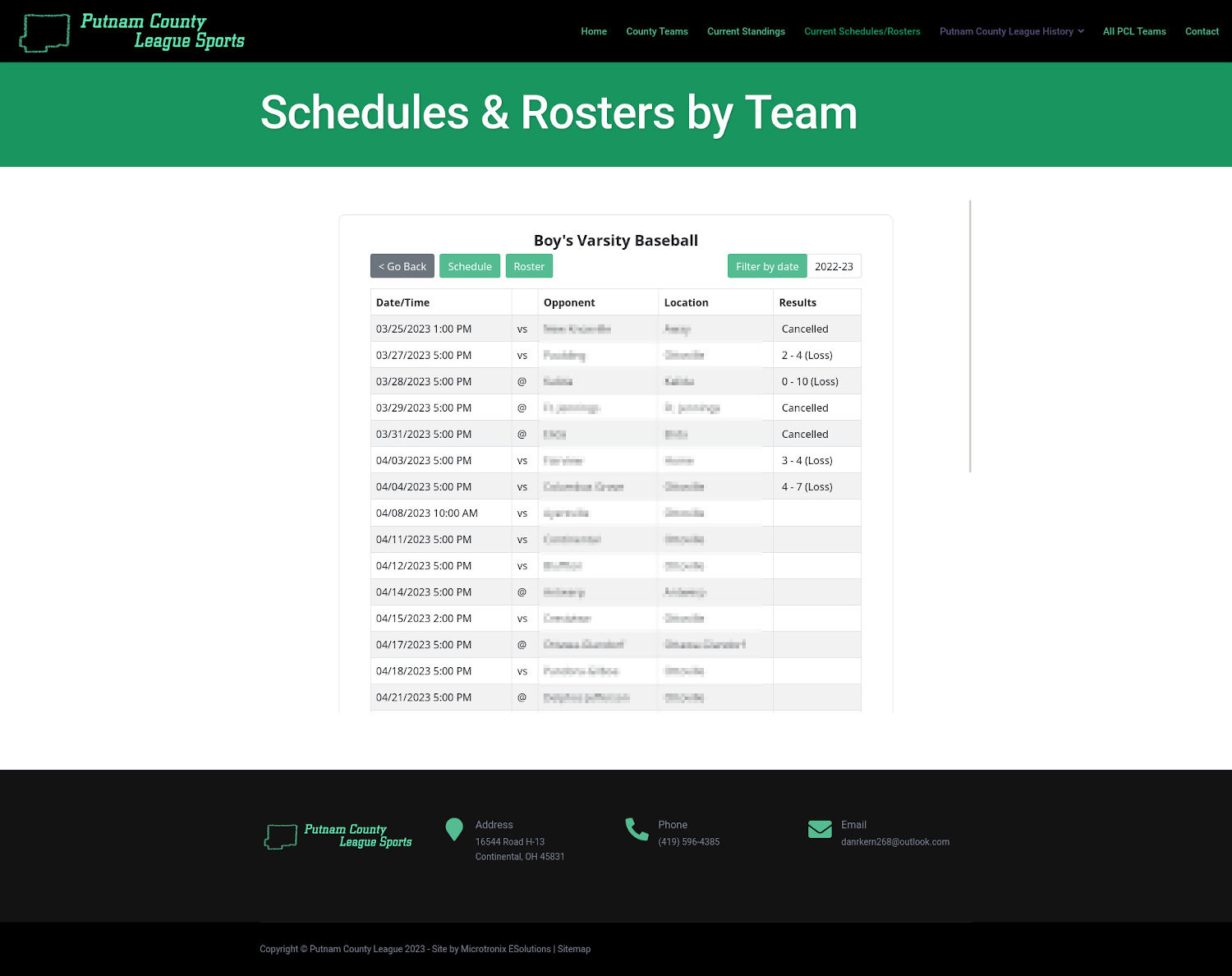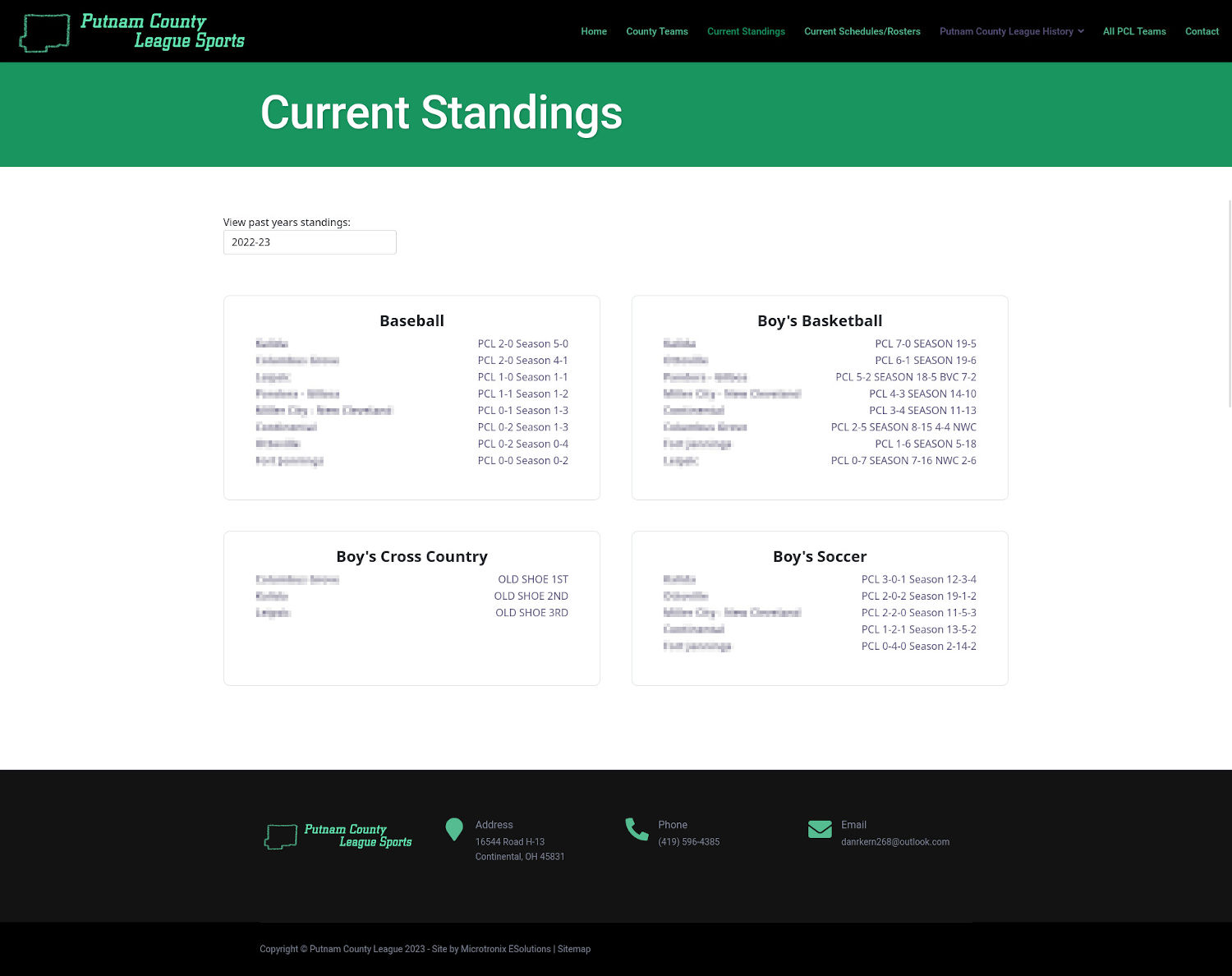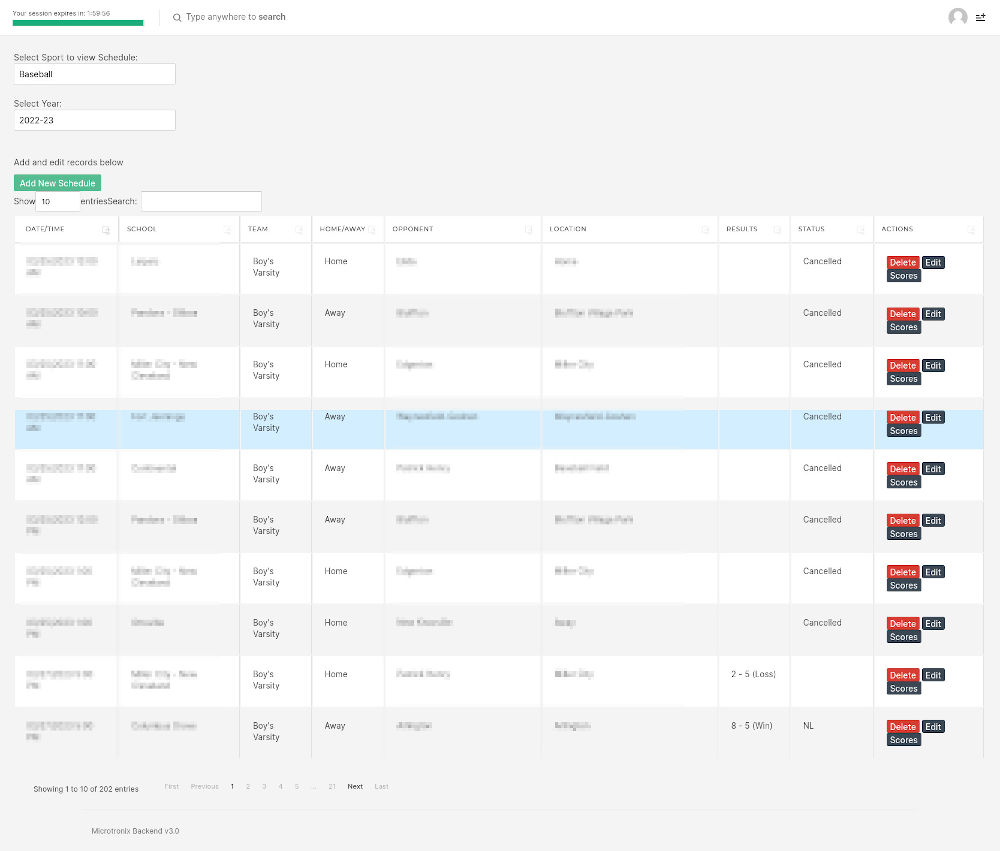 Putnam County League Sports Manager is a sports management system we created in 2022 for Putnam County Ohio's sports leagues. It was a joint effort by the Athletic departments of all the schools in Putnam County Ohio. Their goal was to bring live sports stats, standings, and information to their county residents in real time.
This system allows Athletic directors and coaches to update their own teams scores, rosters, and schedules right from their phones or the web at any time! Once updated it's instantly available for county residents to check current schedules, in case of rain out or delays, as well as live scores as it happens in the game right on PCL's website!
Imagine a game delay because of rain, in Putnam County Ohio this is no longer an issue for all High School sports since implementing this platform, with real-time updates from coaches county residents know what to expect on the way to the game!
The system even keeps track of past historical standings, scores, and roster records for the historical society of the county for all county schools and sports.
Technology
Developed in PHP 8.3, we built the brunt of the system on top of our own in-house developed back office system that we have been actively developing for customers for 18 years! Our back office system permits rapid application launch and facilitates easy database management.
We chose PostgreSQL for the database to give us the increased power of PGSQL, along with the ability to scale using PGSQL's great clustering ability in the future. Microtronix setup and manages the servers to run it's infrastructure in-house on our own servers at our very own datacenter in Ottoville, Ohio!