Have you been searching for a way to take your growing business to the next level? If so, you may want to consider hiring a team of experienced mobile app developers. They can create a program that will help you: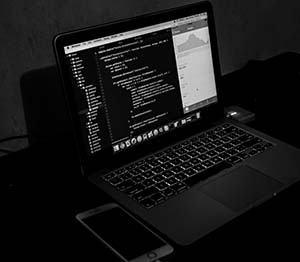 • Boost Sales: 31 percent of e-commerce sales now occur on mobile devices. An app can help you capture a portion of that market.
• Improve Your Marketing Strategy: Data collected from your app can help you learn more about your target market.
• Connect with Your Customers: Mobile apps make it easy to collect feedback from customers.
• Improve Customer Loyalty: Apps that offer rewards and provide product information can boost your customer retention rate.
• Offer Better Customer Service: Data shows consumers now seek support via mobile. An app is sure to please them.
In short, a team of knowledgeable mobile app developers can give you all the tools you need to grow your company rapidly.
How to Find the Right Mobile App Developers for Your Company
Now that you understand all the benefits a mobile application can bring to your organization, all that's left to do is hire the right developers. But what should you look for in a development team?
If you want your project to run smoothly, you should typically try to hire a team of mobile app developers that:
• Has years of experience in the industry
• Can show you a sizable portfolio of successful projects
• Can provide you with a lengthy list of testimonials and referrals
• Offers exceptional customer support
Fortunately, you won't have to look far to find the right development team for you. Microtronix ESolutions has been delivering exceptional results for companies like yours for years - and we are ready to go to work for you.
To learn more about our services, please give us a call at (419) 458-2880 or fill in our online contact form.