Hiring an SEO agency is an excellent way to ensure your site ranks well on search engines like Google. But how can you know which company is right for you? How can you tell if an agency will deliver the results you expect?
The first thing to look for is experience. An SEO agency with a long track record of success is much more likely to help you achieve your marketing goals than one that is new to the game.
Reputable SEO companies will also be able to provide you with a long list of references that can vouch for their professionalism. If an agency is unwilling or unable to offer you such a list, it may be time to explore other options.
Before you decide to partner with an SEO agency, you should also look at their certifications. Experienced marketing professionals typically have an array of credentials from Google, Bing, and Yahoo.
Finally, the best SEO companies should be able to explain exactly how they will help your site climb the search engine rankings. Agencies that will not provide this info might be using black hat tactics that could cause Google to demote or penalize you.
Microtronix ESolutions - An SEO Agency You Can Trust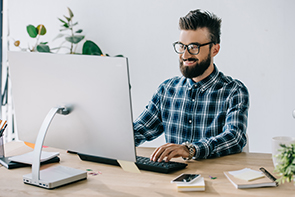 Searching for an SEO agency that has years of experience in the industry and a long list of satisfied clients doesn't have to be difficult. In fact, your search is already over. The marketing pros at Microtronix ESolutions have been helping companies like yours succeed online since 2001 - and we would be more than happy to offer our services to you.
If you would like to learn more about our SEO services, all you need to do is give us a call at (419) 458-2880 or fill out our short online contact form. We look forward to hearing from you!