When you hire an SEO company, you know they are going to take steps to make your company more visible on search engines like Google. However, you may not know what those steps are. Luckily, we are more than happy to provide you with the information you need to know!
How Will Your SEO Company Help You Improve Your Online Presence?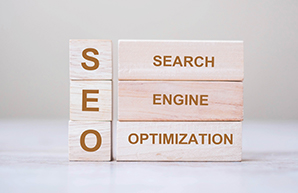 Every SEO company has its own unique approach to making its customers more visible online. However, you can expect the vast majority of industry professionals to employ the following tactics and techniques:
• Publish new high-quality, engaging content
• Improve the readability of existing text
• Insert relevant keywords into on-site content
• Ensure the website is secure
• Repair broken links
• Eliminate site errors
• Build high-quality inbound links
• Improve website loading speeds
• Optimize on-site videos and images
• Ensure the website is usable on mobile devices
• Add title tags and meta descriptions to every page
• Create and optimize a Google My Business account
A diligent SEO company will also keep a close eye on the latest updates from search engines like Google - and make changes to their customers' websites as necessary. By doing so, it can ensure that the site is always fully compliant with all the most recent guidelines.
Are you ready to hire an SEO company that can help you generate leads and drive sales online? If so, you will no doubt want to find a provider that has years of experience in the industry and a lengthy list of happy clients. Fortunately, you won't have to look very far to find one. At Microtronix ESolutions, we have been helping businesses like yours improve their Google rankings for years - and we would be happy to do the same for you.
To learn more about our services, please give us a call at (419) 458-2880 or contact us online.