When small businesses face operational challenges, they often purchase off-the-shelf programs to ease their pain. However, because these systems are typically designed with "cookie-cutter" usage in mind, their solutions are rarely as effective as they could be for your unique needs. Fortunately, there is a better option - custom software development.
What is Custom Software Development? And How Can it Help Your Company Solve its Problems?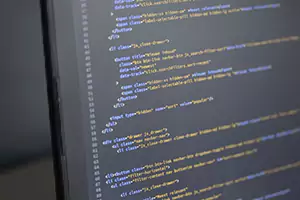 Custom software development is the process of creating a bespoke computer application to fulfill the unique needs of a specific person or business. These programs are typically designed with extensive input from the end-user(s).
So, what are the benefits to your company of commissioning a bespoke program? Well, first and foremost, because your custom software is designed with your business model and in-house processes in mind, your employees will not need to make any alterations to their regular procedures to use it to its full potential! Take one of our clients, Meaningful Measurements for example. We built them custom medical software, and since it's their software, it fits into their business perfectly!
Of course, the benefits of custom software development don't end there. Whenever you order a bespoke program, you will also enjoy:
• Security: Because your custom software is only used within your organization, it is much more difficult to hack than an off-the-shelf system. It's not out in the wild to be poked and prodded by would-be hackers looking, nor is the source code readily available for them to have a look at.
• Compatibility: Mass-market software may not be compatible with your existing business systems or processes. When you commission a bespoke program, you can ensure that it is. Custom software is made-to-order, based on your current processes and needs, so it fits you, not the other way around.
• Scalability: As your company grows, you can make alterations to your bespoke software to help it keep up with your ever-growing needs as a business. This is rarely possible with off-the-shelf solutions, or extremely expensive!
• Reliability: When a mass-market program has an issue, you have to wait for its developers to recognize the problem and fix it. If the cost of fixing outweighs the customers facing the issue, they will shelf the issue until a fix is needed by more customers. Should your custom software have any issues, you can have them addressed immediately!
Does custom software development sound like it could be hugely beneficial to your business? If so, please contact our talented team here at Microtronix ESolutions as soon as possible. We have been creating robust, problem-solving programs for companies throughout the United States and Internationally for many years - and we would love to add your name to our long list of happy customers!